If you're new to releasing music you should know it's not a one-click process. Here's everything you need to know to get started.
by Randi Zimmerman from the Symphonic Blog
So you're an independent artist who has recently created an awesome track and mastered it to perfection… Now that you've done all the hard work, I'm sure you're wondering how to get your music on Spotify so it can be heard by a worldwide audience. No problem. Getting your music on Spotify is pretty straightforward. In this post, we'll explain exactly how to do it.
First off, you shouldn't make covers or use samples without the proper permission to do so. It can cause some major issues for you down the line. In order for you to receive the royalties you're rightfully owed, your songs need to be properly registered. To ensure you do everything right here, we wrote an article that covers many common mistakes artists make during the song registration process. From not properly registering your co-writers, not providing your IPI number, entering incorrect metadata and more, there are many factors to keep an eye on to ensure proper licensing and publication moving forward.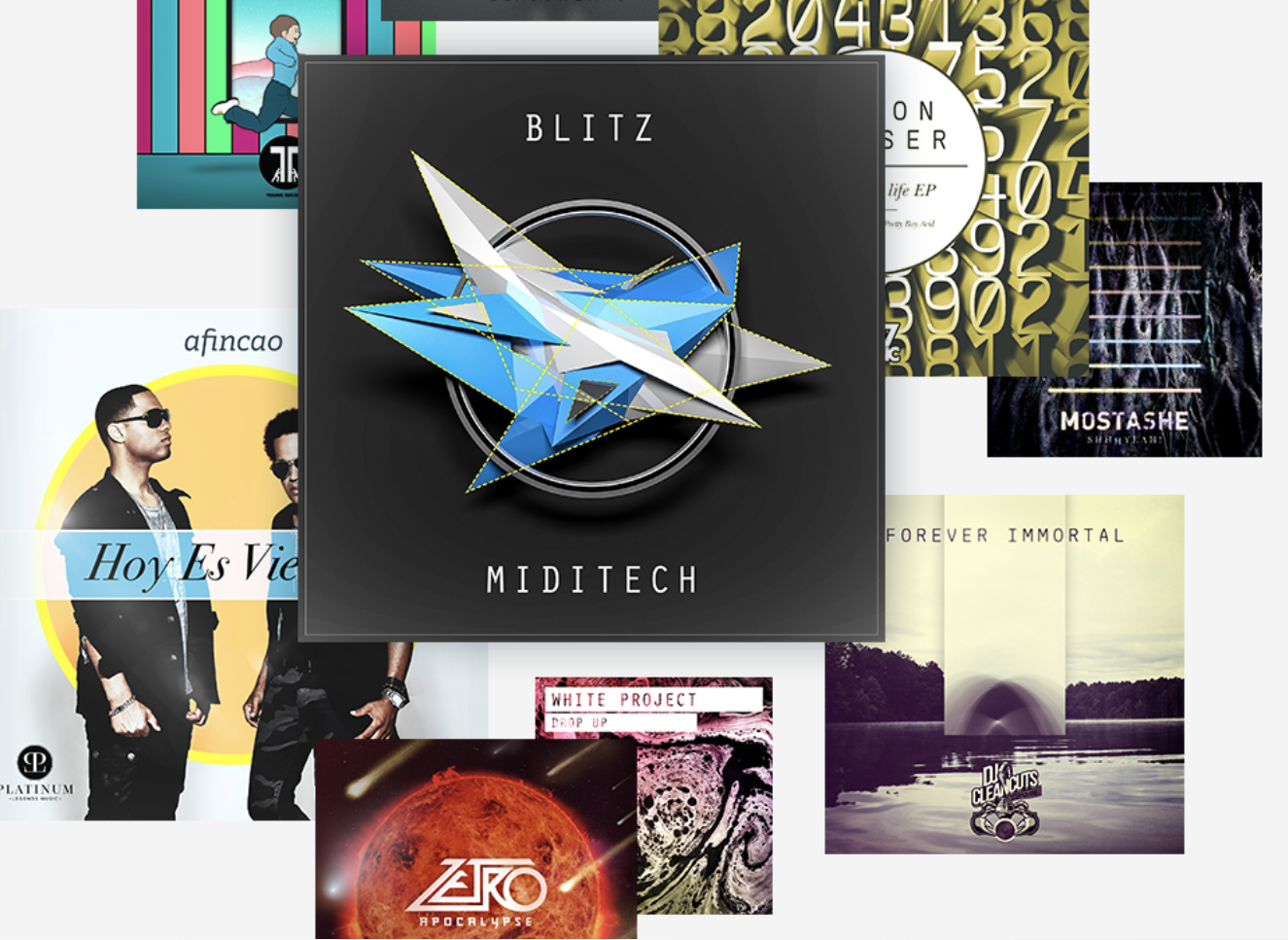 Your album art should be 3000px by 3000px. You'll also want to make sure you aren't using any explicit images or unofficial logos without permission, because Spotify won't accept it. We have a killer creative design team that is known for creating next level album art. If you need help, we can create your cover for you.
Distributors (like us ) are the ones who handle music licensing, distribution, and pay streaming royalties out to artists like you. You'll need to work with a distributor to get music on Spotify. Symphonic is actually on Spotify's official list of preferred distributors!
Once you're ready to get started, you can do so and learn more here. — If you're just starting out in the industry, our Starter plan was built specifically for you. With it, you keep 100% of your royalties AND you get more tools and analytics than any other distributor for only $19.99 a year. We distribute your music to the masses, collect royalties from DSPs, make payments to your collaborators, and more, all while you keep complete ownership of your music. In addition, you get features like:
All you have to do is upload your release with us, and we'll handle the rest. Once your music is on the platform, you can also keep track of your streams, sales, and other analytics in our Symphonic Management System (SMS).
——
Symphonic enables you to set a global release time if you want to. If not, new releases will go live usually around 12:00AM Eastern Time but, there may be some delays. In addition, some releases may go live based on the territory you are in.
We love being able to provide insights into the world of Spotify as much as we can. In doing so, we created the ultimate Spotify guide for musicians including all of the latest features, how to use them, and how to promote your tracks.
Our Spotify Guide for musicians will teach you everything about:
If you're ready to master your Spotify skills, download our official (and FREE!) Spotify Guide here.
Good luck!
Email address is not displayed with comments


Note: Use HTML tags like <b> <i> and <ul> to style your text. URLs automatically linked.
With the internet and digital technologies driving rapid change within the music industry, articles about new releases and who has been hired and fired are no longer enough. Our up to the minute industry news alongside insightful commentary helps our readers sift through the rumors and developments to find the information they need to keep their businesses moving forward.
Hypebot is read daily by more than 30,000 music industry professionals including executives and senior staff of music related tech firms, internet based music sites, every major label group and most indies as well as many managers, artists and members of the live music community:
Contact us for the latesst stats, ad rates and sponosorship opportunites. We also offer combined rates with MusicThinkTank.
"I swear by Hypebot every morning over breakfast."
Derek Sivers
Founder, CD Baby
"Hypebot is the most focused music business centric resource we have."
Celia Hirschman
One Little Indian, Downtown Marketing & KCRW-FM
"Well done."
Seth Godin
Marketing guru
var F14249_sb_requiredFields=new Array();var F14249_sb_validateFields=new Array();F14249_sb_requiredFields.push('F14249_sb_Category');F14249_sb_requiredFields.push('F14249_sb_email');F14249_sb_requiredFields.push('F14249_sb_feedid');F14249_sb_requiredFields.push('F14249_sb_publisherid');F14249_sb_requiredFields.push('F14249_sb_cids');var F14249_sb_fieldcol='#000000′;var fbz_F14249_sb_logged=false;function F14249_sb_wait_fn(){try{if(!fbz_F14249_sb_logged){fbz_SmartForm('F14249_sb',feedblitz_full_form);try{s('F14249_sb');}catch(e){};fbz_FitForm('F14249_sb');var F14249_sb_wait_img=fbz_formMetrics(14249,1);fbz$('F14249_sb_wait_img').innerHTML=F14249_sb_wait_img;clearInterval(F14249_sb_wait);fbz_F14249_sb_logged=true;}}catch(e){}}
var F14249_sb_wait=setInterval(F14249_sb_wait_fn,100);