Hitkor has announced its first-ever charity event which will take place over two days in mid-October. "A Salute to the Big Band Greats" will feature performances from all-star drummers Peter Erskine, Russ Miller and Dennis Chambers on October 20th and Kirk Covington, Adam Nussbaum, Jeff Hamilton and Steve Smith on October 21st. Both events will start at 8 pm ET/5 pm PT. The premium live streaming concert is presented by Hitkor's charitable arm, Hitkor Kares, to honor music industry luminary Sandy Feldstein. A portion of event sales will be donated to the NAMM Foundation, a 501c3 charitable nonprofit organization supporting music education outreach programs.
"For this outstanding drumming event, I get to play the title track from the first Krupa album I owned, Drumming Man, and that national anthem for drummers, 'Drum Boogie.' And what salute to this era would be complete without 'Flying Home'? The older I get, the more I 'get' Gene Krupa, and I'm grateful for this opportunity to play his music as showcased in this terrific arrangement and played by this great big band," says Erskine.
These drumming legends will be performing reimagined arrangements of standards made famous by Buddy Rich, Louie Bellson, Gene Krupa, Joe Morello and more. A 17-piece big band has been assembled to play suites composed by arranger Duane Benjamin who has performed with the Count Basie Orchestra, Stanley Clark and contemporary legends like BTS, Justin Timberlake, Michael Jackson, Diana Ross, Earth Wind & Fire and countless others. Notable performers include saxophonists Tom Scott of The Blues Brothers and led the jazz fusion group LA Express, Jerry Vivino of Frankie Valli & the Four Seasons, Tony Bennett and Ray Charles, and George Shelby of Phil Collins, Dancing With The Stars, The Voice, American Idol and Barry Manilow. Entertainer and comedian Jay Flats, who recently wrapped a 10-year stint with the Los Angeles Kings and has warmed up television audiences for more than two decades, is slated to host both shows.
Tickets are on sale now for day one and day two, only at hitkor.com. The live streaming broadcasts will be available to the public in more than 30 countries. Live tickets are $17.99. All Access passes are $19.99 and include bonus, behind-the-scenes content.
Ticket buyers can tailor their viewing experience via the multi-cam KORplayer and will also have extended access to the concert footage for a minimum of one year. Viewers can expect premium video while immersed in HEAR360 Spatial Audio and become "directors" of the show by choosing different camera angles and customizing what they want to see when viewing an Encore performance. Using their mobile device, they can explore the stage in dynamic 180-degree virtual reality. A live ticket admits viewers to the main live stream event, while the All Access pass upgrade includes bonus video content prior to the main show.
The NAMM Foundation is a supporting organization of NAMM, for which Feldstein has served on the board and its predecessor organization, the International Foundation for Music Research, that spearheaded leading music research that underpins our understandings about the profound impact of music learning. A drummer, percussionist, mentor, author and educator with more than 700 books and pieces published, Feldstein is also a member of the Percussive Arts Society's Hall of Fame, and was inducted alongside drumming legend, Steve Gadd.
Buddy Iahn founded The Music Universe when he decided to juxtapose his love of web design and music. As a lifelong drummer, he decided to take a hiatus from playing music to report it. The website began as a fun project in 2013 to one of the top independent news sites. Email: [email protected]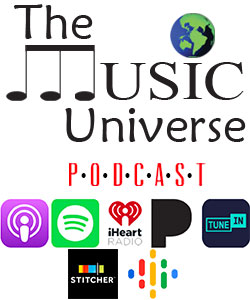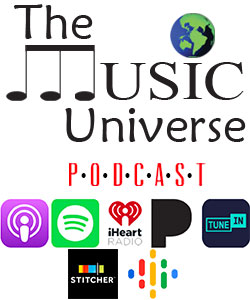 Copyright © 2013-2022 The Music Universe. All rights reserved. Any unauthorized duplication is a violation of applicable law. This site participates in affiliate marketing.