in Disney, Movies & TV

Credit: Disney
What is, perhaps, the most controversial Disney film in history is shockingly available on a "faith-friendly" streaming platform.
The Walt Disney Company has created timeless stories that have lived and will continue to live in the hearts of generations of fans. From Steamboat Willie (1928), The Skeleton Dance (1929), Snow White and the Seven Dwarfs (1937), Pinocchio (1940), Fantasia (1940), and Bambi (1942) to Wish (2023), Strange World (2023), Encanto (2021), Frozen (2013), and Moana (2016), there is no question that The Walt Disney Company knows how to enchant their audience with its magical storytelling.
Related: Mickey and Minnie to Lead Walt Disney Company's 100th Anniversary Celebrations at Disneyland
However, some projects are better off kept under wraps, controversial films that may not align with the current values The Walt Disney Company tries to promote. These projects are obviously unavailable on Disney+, the company's streaming platform, but recently, fans noticed a polemic Disney Film available on a different platform.
As shared by u/Poodlekitty on Reddit a few days ago, the "faith-friendly" streaming platform ReDiscover Television is currently showcasing Disney's controversial 1946 film, Song of the South. 
ReDiscover Television, a legal streaming service, has "Song of the South" available to watch. One of the reasons why Splash Mountain shouldn't be rethemed. from disneyparks
Per ReDiscover Television, the Disney films showcased on the platform are "a few of the early works of Walt Disney Productions that are no longer copyrighted." Available titles include Steamboat Willie (1928) and Education for Death (1943), a propaganda short made by Walt Disney during World War II, which remains one of the least advertised works by The Walt Disney Company, along with Der Fuehrer's Face (1943) and Victory Through Airpower (1943).
While the platform states that the Disney films offered are no longer copyrighted, it is unclear if they are allowed to stream works from The Walt Disney Company, particularly such polemic ones as the ones mentioned above.
ReDiscover Television describes its platform as follows:
ReDiscover Television is Better Family Entertainment. For just pennies a day, your family can enjoy instant access to the freshest and most exclusive family and faith-friendly entertainment available. This service delivers an ever-growing library of over 1,000 quality dramas, family comedies, movies, animated features, children's favorites, documentaries and more with new titles added every week!
ReDiscover Television is quickly growing with over 500,000 install in one year! Families will also enjoy their favorite movies like Amazing Love, Ben-Hur and David and Goliath. For the fans of the hit series The Chosen, ReDiscover Television is the ONLY service offering EVERY NEW SEASON of The Chosen on Roku at this time.
Download the UP Faith & Family app TODAY for great family content on your TV through your Roku device, computer and mobile devices and any room can be your family room.
Choose the subscription option that's best for your family — $4.99 per month or save 25% with an annual subscription for only $47.99 per year.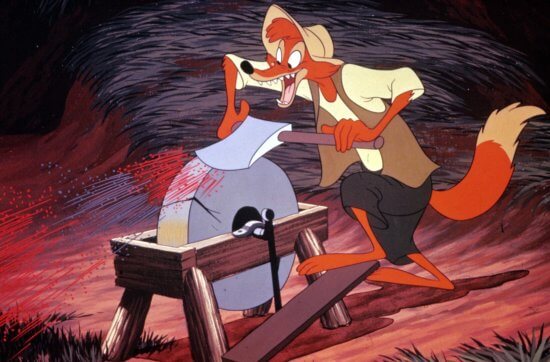 Song of the South inspired the beloved attraction Splash Mountain, located in Disneyland Resort and Walt Disney World Resort. However, due to the attraction's history and the story that inspired it, Disney recently decided to retheme the attraction, reimagining its storyline to follow Princess Tiana and Prince Naveen after the events of The Princess and the Frog (2009). This retheming has been controversial since the moment it was announced by Disney officials, dividing fans and polarizing reactions to the upcoming attraction.
Do you think Disney should keep Splash Mountain as it is, inspired by Song of the South? Or should the attraction be rethemed? Let us know in the comments below!
Average Disney nerd and snack enthusiast. Catch Ed trading pins at Main Street, U.S.A., visiting Madame Leota at the Haunted Mansion, and constantly debating which is best, blue milk or green milk at Star Wars: Galaxy's Edge

View Comments (3)
Inside the Magic was created in 2005. What started as a tiny central Florida based website and short weekly podcast that provided our audience the opportunity to visit Walt Disney World virtually has grown to the publishing company it is today. We focus on bringing you all things fun so you can plan your theme park vacation, enjoy Disney at home, and more.
ITM now consists of multiple writers living near both Disneyland and Walt Disney World theme parks and around the world. This allows us to bring you the most interesting, entertaining, and unique entertainment experiences, covering theme parks, movies, TV, video games, special events and so much more.
(function(e,t,n,r){var i=n.currentScript,s=null;if(i)s=i;else{var o=n.getElementsByTagName(r),u=o.length-1;for(var a=u;a>=0;a-)if(o[a].getAttribute("rel")==="skimlinks-ref-banner"){s=o[a];break}}s&&setTimeout(function(){var i=e[t]||(e[t]=[]),o={"imageUrl":"/banners/img/referral/higher_commissions/728X90.gif","wid":"07″,"creativeId":60710,"color":"grey","size":"728X90″,"domainId":"1601785″,"publisherId":137930,"bannerUrl":"/banners/js/referral/referral_banner.min.js","cdnUrl":"https://s.skimresources.com"};if(i.length===0){var u=n.createElement(r);u.src=o.cdnUrl+o.bannerUrl,u.async=!0,s.parentNode.insertBefore(u,s)}i.push({el:s,config:o})})})(this,"__skimlinksBanners",document,"script");

CONTACT US | ADVERTISE ON ITM
© 2005–2022 JAK Schmidt, Inc. All rights reserved.
By using this site you agree to our privacy policy. The material on this site may not be reproduced, distributed, transmitted, cached, or otherwise used, except with the prior written permission of Inside the Magic.