Business Journalist
Whether you're driving home for it, having a holly jolly one, or lamenting the regifting of a heart – it's likely that music is at the centre of your Christmas celebrations.
And while the season may only be weeks long, festive music is a massive business – and an incredibly lucrative one for those who manage to get their tune into the elite club of the 'Christmas Classic'.
How big is the Christmas music industry?
We need your consent to load this rte-player contentWe use rte-player to manage extra content that can set cookies on your device and collect data about your activity. Please review their details and accept them to load the content.Manage Preferences
It's huge – and it really is an industry nowadays, too.
It's so lucrative that there are teams of people in record labels that spend the year trying to find the next Christmas hit.
At the same time, more and more artists are bringing out Christmas albums of their own to get on the bandwagon.
Billboard estimates that Christmas music is worth around $177m a year in the US alone. So that wouldn't take into account the money generated here in Ireland, in the UK or across Europe.
And the US isn't even the biggest player of Christmas music – it's far more popular in Germany, according to research by the World Airplay Radio Monitor.
That's down to the popularity of Christmas-only radio stations in the country – which means there are many more Christmas songs are played in the lead up to the big day.
So while it's hard to find an exact figure it's safe to say that, globally, Christmas music is worth hundreds of millions of dollar each year.
So if you're lucky enough to be in the elite of artists and song-writers that has a popular Christmas song, the chances are you're doing very well for yourself.
Slade singer Noddy Holder once described having a Christmas hit as like winning the lottery every 25th of December.
How much is Noddy Holder earning from his Christmas hit?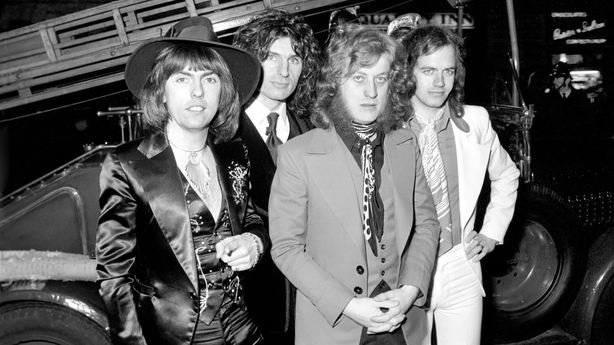 The British Performing Right Society, which handles royalty payments in the UK, once claimed 'Merry Christmas Everyone' was the most heard song in the world.
A lot of people would probably dispute that, but there's no doubt that it's a massive earner for Noddy Holder and Slade.
It's reckoned to earn somewhere in the region of £1m in royalties each year.
Now as is the case with most of these songs – it's not like that's all going in Holder's pocket.
It was actually co-written by the band's bassist Jim Lea, so he gets a decent share, not to mention the record label, which gets its cut too.
The story goes that Lea wrote the song on the suggestion of his mother, who had heard about how much Bing Crosby made each year from 'White Christmas'. Holder didn't want the band to do a Christmas song at all… but he's likely glad that he got his arm twisted.
Are they the biggest earners at Christmas?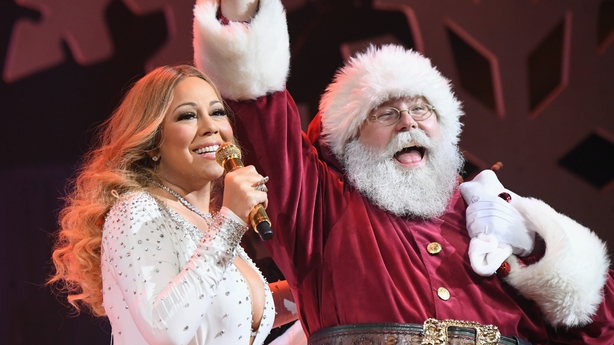 No, that title goes to the Queen of Christmas Music – Maria Carey.
'All I Want For Christmas' had apparently earned $60m in royalties by 2017. It came out in 1994, so if you do the sums that's roughly $2.6m a year.
Again – that's not all going to Carey… there's a co-writer, Walter Afanasieff, and the record label, producer and so on. But it's still an incredible amount of money being generated by a single song.
And Carey has also spun that into a whole mini-industry of her own.
She's done a few variety-style Christmas shows, she has a Christmas book and her website is full of festive merchandise at the moment; including a $30 scented candle, and $140 Christmas pyjamas.
It's no wonder that she takes to social media to declare the start of the Christmas season the minute Halloween is over.
What are the other big earners?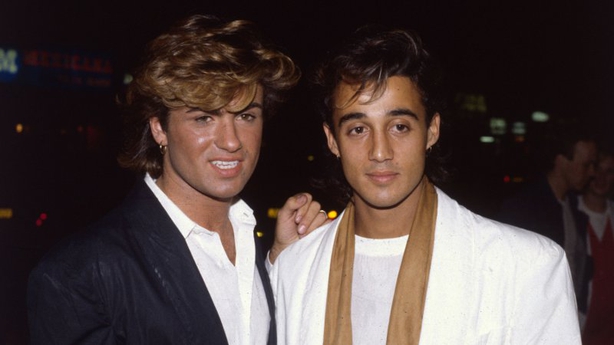 One of the other bankable hits of the Christmas period is 'Last Christmas' by Wham.
It's 38 years old this year, but it's still estimated to generate somewhere in the region of €500,000 in royalties every Christmas.
It famously missed out on the top spot when it came out, and it took until 2020 before it got there, but all the while it's been an extremely popular song. It's been in the top 40 in the UK 18 times since it came out.
In fact it was the UK's most played Christmas song of the 21st Century, until it was deposed by 'Fairytale of New York' just a few years ago.
That's a song that has had a bit of a revival in recent years – given that it was once censored in a lot of countries, including the UK, because of the 'coarse' language.
It also never reached the top spot outside of Ireland, but it's remained an incredibly popular, re-entering the charts pretty much every year, and regularly topping 'best ever' Christmas song lists.
Like 'Last Christmas', it's also said to earn around half a million a year in royalties.
Again that gets split between the song writers; Shane McGowan and Jem Finer. The estate of Kirsty MacColl would get royalties as a performer, the producer Steve Lillywhite would get a cut, so would the record label.
And while sharing the wealth is a normal part of music royalties, there are a few clever, creative people that have managed to maximise their return on their Christmas hits.
Jona Lewie's 'Stop The Cavalry' is said to make around €140,000 a year. But because he wrote the lyrics and melody, sung it and played the backing tracks – he takes most of that money.
Paul McCartney, too, does very well out of 'Wonderful Christmastime'. That's estimated to make around €300,000 a year in royalties. But he wrote, performed and produced it – so most of that goes to him.
And with the royalties from 'Pipes of Peace' and 'The Frog Chorus', which is inexplicably considered a Christmas song by some, he does very well at this time of year.
There are a lot of Christmas classics that aren't Christmas songs at all…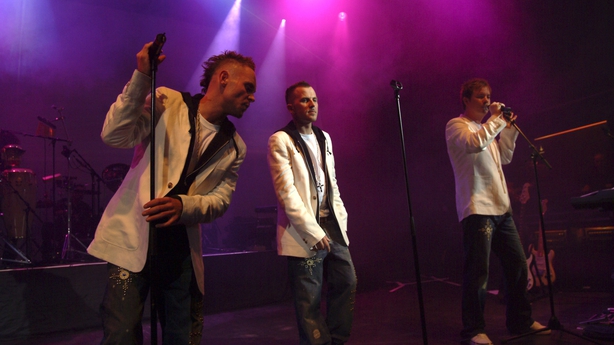 This is a masterstroke if you can manage it – because it's hard enough to get your song into the 'Christmas classic' territory, but to manage to do it when your song has nothing to do with Christmas is incredible.
Though it can also show just how hard record labels and artists try to get onto the Christmas bandwagon.
Perhaps the most blatant example of this is 'Stay Another Day' by East 17.
It has absolutely nothing to do with Christmas – and the original video was just them performing the song in a studio.
But they shot a second video where the band members were wearing white fluffy coats with snow superimposed on them. The producer also added in some bells at the end to make it sound vaguely festive.
And the effort worked – it's now a Christmas standard, and it earns roughly €120,000 a year in royalties.
In recent years we've also seen Leonard Cohen's 'Hallelujah' become a Christmas hit – in part because of it being picked as the winners' song on The UK X-Factor in 2008.
It's a song with religious references – but it's not what you'd call a Christmas or even a religious song.
Have Christmas songs always been big money-spinners?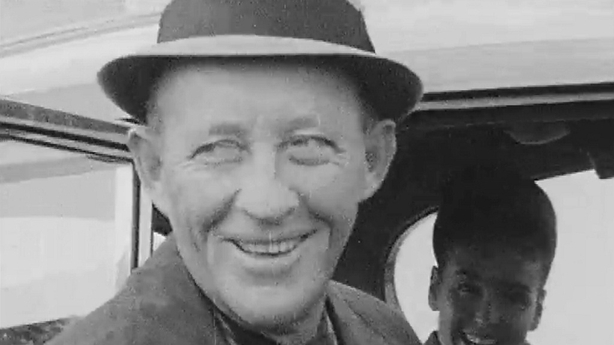 Obviously there are traditional Christmas songs that have been sung for hundreds of years, but the era of the modern Christmas classic probably only kicks in in the 1940s.
Bing Crosby's version of 'White Christmas' came out in 1942 and is still considered the biggest selling single of all time by the Guinness Book of Records. It's said to have earned nearly €60m in its life time too.
And that wouldn't count the many other versions of the song recorded through the years, that would have earned money for its writer, Irving Berlin.
But even from that point on Christmas songs kind of come in and out of mainstream popularity.
If you look at the Irish charts, for example, more often than not the Christmas number one isn't actually a Christmas song.
In the past 50 years just 10 Christmas number ones here were overtly Christmas-themed – so not a great hit-rate.
But of course even when Christmas songs weren't the most popular, they would still be selling well under the surface, and people would still be listening to them on the radio, buying the CD or streaming tracks.
And that's how artists end up making so much money?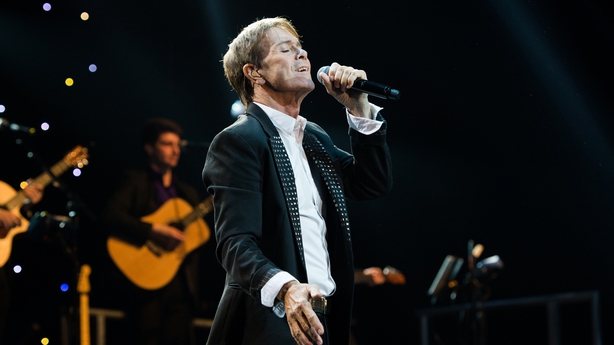 Exactly – it used to be the case that Christmas albums would sell well at this time of year, but that's not really the case any more.
So artists are relying on the money they make when their song is played on the radio, or on TV – be it in an ad or just as a song on a show, or when it's played in a shop or a pub or restaurant.
A play might be worth a few cent, or it might be worth a euro or two – it depends on where it's played and for how long.
But if you get in the regular Christmas rotation on a few stations, in a few countries, you can see how you can build up a decent pay-day – even though you're only getting a run out for a few weeks in the year.
Artists make some money from streaming too, of course.
It's well known that streaming music pays very poorly – it's often only a fraction of a cent per play… but because it's so accessible people probably play a bit more Christmas music than they would have when they had to buy a CD and put it in the stereo.
And if you're one of the lucky artists that's managing hundreds of thousands or even millions of streams each Christmas, that translates to thousands or even tens or hundreds of thousands of euro in the space of a few weeks.
A lot of 'classics' are fairly old – are there no new Christmas classics?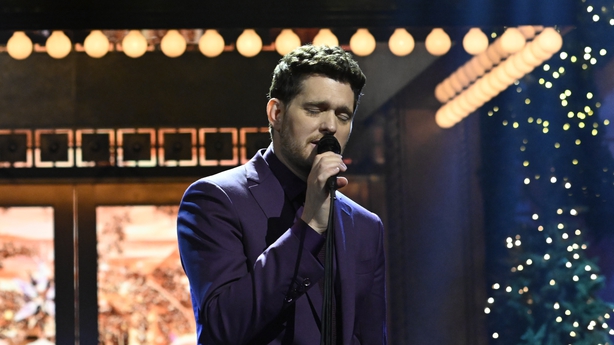 Actually streaming has created an interesting, new dynamic in Christmas music – and in a way it's led to a bit of a revival of the industry.
Because if you go onto the likes of Spotify or Apple Music today, you'll probably see a Christmas section – and within that are countless playlists, broken down in all kinds of ways.
So you can find a Christmas jazz playlist, or a rock one – or else you can find one to match a mood like sentimental, or hopeful… or one that suits a setting, like dinner party, or a winter walk.
And while many of the songs on these will never be massive hits, they can find a niche audience – and that audience comes back to that playlist again and again each year, every year, which means they can rack up huge numbers of streams without ever going "mainstream".
And that means that a fringe Christmas song – maybe like an acoustic cover of a classic - can prove quite lucrative if it catches on. (It does no harm if it gets featured on the likes of a John Lewis ad too!)
And that's helped to spark a ton of Christmas albums by big artists in recent years.
Michael Buble is probably the best example – he's been living off the same Christmas album for 11 years now. He's re-released it four or five times and has sold around 15 million copies in that time, which puts it in the top 30 best selling albums of all time.
His version of Beginning to Look Like Christmas has nearly 670 million streams on Spotify.
And since they you have the likes of Gary Barlow, Sia, Meghan Trainor and Norah Jones – all the way through to what you might say are more 'serious' artists like Tori Amos, Sufjan Stephens, Mark Lanegan and even Bob Dylan churning out Christmas albums of their own in the past ten or so years.
You also have lots of interesting and weird niche releases available on streaming – the kind that might not get much airplay but would have a small-but-committed audience.
This year, actor and jazz pianist Jeff Goldblum has released his own Christmas song.
In the past Joe Pesci put out an album of lounge-style Christmas songs (he sung them as Vinny Gambini – his character from My Cousin Vinny).
Meanwhile acting legend Christopher Lee had two Christmas albums to his name, where he sings classics like Little Drummer Boy against a heavy metal backdrop.
Business Journalist
Follow@AdamMaguire
© RTÉ 2022. RTÉ.ie is the website of Raidió Teilifís Éireann, Ireland's National Public Service Media. RTÉ is not responsible for the content of external internet sites.
Images Courtesy of Getty Images.