As it stampedes to the 200 million subscribers milestone, Spotify has the international community to thank.
The music streaming giant last month reported some better-than-expected results, with 195 million "paid" subscribers in Q3, ahead of its forecasts (194 million) and up from 188 million paid or premium subscribers in the previous quarter.
At the same time, monthly active users grew to 456 million, up on forecasts (450 million) and well ahead of the previous two periods — 433 million and 422 million, respectively.
And revenue was reportedly up, at €3.04 billion (against a forecast of €3 billion).
Presumably, that result would climb further should Spotify consider raising its prices, as Apple Music has done in the U.S.
As a publicly-traded company, Spotify is required to open its books for the rest of us to study. During an onstage interview at Music Matters 2022 in Singapore, part of the annual All That Matters gathering, Sulinna Ong, Spotify's global head of editorial, gave attendees insights that weren't packaged with those financials.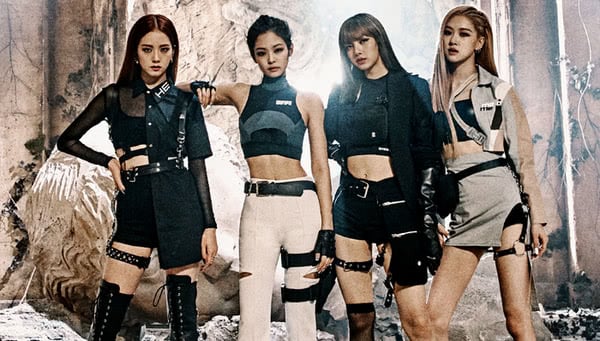 Music from South Korea, Colombia, and Puerto Rico is crossing borders more than ever on Spotify, which currently operates in 184 markets. And repertoire from the U.K. and U.S. isn't the knockout it once was, guests learned.
No genre has travelled quite as far as K-Pop, proof of which can been seen on the ARIA Charts.
In August, Blackpink, featuring Australia-raised singer Rosé, set a new chart record when "Pink Venom" blasted to No. 1, the highest-debuting single by a K-pop group, besting the No. 2 for BTS' 2020 hit "Dynamite."
Soon after, the pop fourpiece dropped in at No. 2 on the ARIA Albums Chart with Born Pink, just ahead of fellow South Korean act NCT 127, whose 2 Baddies – The Fourth Album arrived at No. 3.
Spotify registers over 9 billion monthly K-pop streams, more than half of which come from outside of the Asia-Pacific regions.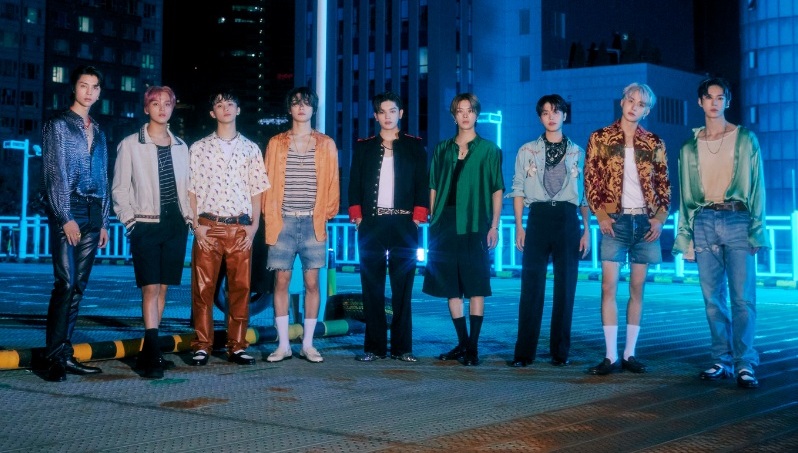 Since 2018, K-Pop streams on Spotify have increased by 107% in the United States and 230% globally.
"A hit can come from anywhere," Ong said from the Grand Ballroom stage of the Hilton Singapore Orchard.
"We see it in music, we see it reflected in TV and movies. The rise of Korean repertoire not just in music but in entertainment, people are more open to something that isn't Anglo. That diversity is a good thing for everyone."
Ong is in the driver's seat of all curation and programming for Spotify, and an executive at the very top of her game, having received plaudits from Vogue (25 Most Influential Women) and Music Week (Women in Music – Music Champion Award) in the past year.
After completing her studies at the University of Western Australia, Ong joined Sony in Sydney, before embarking on a diversified, international career, that has included stints in robotics, before moving on to work in almost every side of the music industry, from artist management, record labels, the live concert business and now streaming.
Ong joined Spotify in 2019 as head of artist & label services and acting head of music culture & editorial.
Just months later, she was elevated to head of music for the U.K. and Ireland, a new role.
She was promoted again, in October 2021, to her current role as global head of editorial, based in Los Angeles. Ong has settled in just fine. Earlier this year, she was celebrated in the pages of Billboard as executive of the week.
Here are five insights from Spotify's Ong.
Great to catch @SulinnaO from @Spotify on #Matters22 yesterday! pic.twitter.com/60yJxiaMNP

— R3 (@R3WW) September 28, 2022
Great to catch @SulinnaO from @Spotify on #Matters22 yesterday! pic.twitter.com/60yJxiaMNP
If we go back to 2014, Spotify was in 50 markets with some key Latin and APAC territories. But the export of music was largely trans-Atlantic, between North America and Europe.
Fast forward eight years, to 2022, Spotify is in 184 markets, U.K. and U.S. repertoire is declining, and what we're seeing is key markets like Korea, Colombia, and Puerto Rico rising in their repertoire exports.
We're seeing the diversification of taste, opened up by streaming. We saw the start of this in 2014.
When you think about the really huge superstars, what we've seen in the pats 12-18 months, they're not Anglo. I think that will continue. Big, big superstars coming from other regions of the world.
The bulk of music subscribers in the future will come from emerging markets. Same with the talent.
Latin music is a force, we've seen it. It's already here. It's a commercial force. That will continue and dominate. Bad Bunny has been the most streamed artist on Spotify for multiple years. Also, Afrobeats.
Spotify
By 2026, those are the projections. So really not far off are all, about three years. By 2026 the majority of streaming subscribers (will come from "emerging markets"), but they won't be emerging markets anymore.
Indonesia and the Philippines are two really important countries.
For many artists, both in terms of whether they come from Asia or whether they are coming from North America or anywhere else, Indonesia and the Philippines are consistently very early, early adopters of music.
A fanbase grows there, things can really take off. Those are the two that really come to mind that I consistently see in the data when we're looking at where an artist's audience is and where a track's streams are coming from.
It depends on the genre. Jakarta and Manila are very pop-orientated. We'll see it bleed into north America, for pop.
When I think of Mexico City, a lot of that is indie and rock.
North America usually follows Manila and Jakarta in some genres. As with everything in the landscape we're in, there's no formula or hard-and-fast rules that cover everything.
Get our top stories straight to your inbox daily.
The Brag Media. All Rights Reserved
| About | Advertise | Jobs | Privacy | Terms | Cookies