Veeps has announced an exclusive airing of Duran Duran's A Hollywood High feature-length docu-concert film. On Sunday, December 18th, fans around the world will be able to experience the band's exclusive rooftop show, taped in Los Angeles, alongside previously unseen archival footage and bonus interviews from the comfort of their home via a simple yet premium, high definition viewing experience through Veeps.com or the Veeps app on Apple TV, Roku, iOS, and Android until January 2, 2023.
A Hollywood High will be the first Veeps show to be enabled with 4K/UHD, Dolby Digital & Atmos, as well as closed captions and subtitles, making it the first concert streaming platform to offer Dolby Digital & Atmos — the highest quality, cinema-grade sound and audio available today. Tickets for the stream are $17.99, and available at Veeps.
With each stream ticket sold via Veeps, special bundle packages are available, including A Hollywood High cap, t-shirt, limited edition poster, and a very special limited edition movie program magazine, complete with 2 x 7 inch Flexi discs which feature "Ordinary World" and "Tonight United" live audio from the movie.
In this feature length docu-concert film, Duran Duran celebrate their four-decade long career, the release of their latest studio album Future Past, and the launch of a global world tour, with an extraordinary night of music, shot on the rooftop of a building in Los Angeles, with the iconic Capitol Tower behind them and the Hollywood sign in the distance. Directed by three award-winning industry veterans - Gavin Elder, Vincent Adam Paul and George Scott - A Hollywood High reminds us of Duran Duran's prolific and diverse song writing and captures their boundless live energy. The film also brings to life the band's deep and lasting relationship with Los Angeles through exclusive new interviews, behind-the-scenes video, and unseen archival footage, charting the band's rise to become one of the most influential and successful groups of all time. It's a celebration from beginning to end that will have everyone on their feet dancing.
On November 19th, fans will also be able to catch Duran Duran join a long list of ground-breaking global icons for their much-deserved Rock & Roll Hall of Fame induction on HBO and streaming on HBO Max. Original guitarist Andy Taylor was unable to attend the ceremony after suffering a setback from Stage 4 metastatic prostate cancer.
Closing out an extraordinary year for Duran Duran, their most recent studio album Future Past (Complete Edition) will hit stores on November 25th. This 2 LP set includes all 15 tracks from Future Past plus their cover of David Bowie's "Five Years." The first LP is red, while the second is green. The gatefold package features a new silver/grey version of the cover art and also includes two 12×12-inch art booklets.
Additional news to come.
Buddy Iahn founded The Music Universe when he decided to juxtapose his love of web design and music. As a lifelong drummer, he decided to take a hiatus from playing music to report it. The website began as a fun project in 2013 to one of the top independent news sites. Email: [email protected]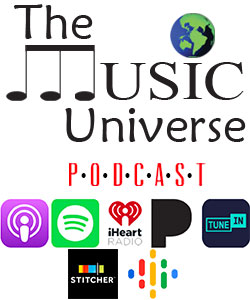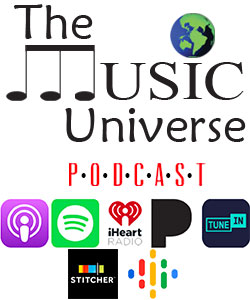 Copyright © 2013-2022 The Music Universe. All rights reserved. Any unauthorized duplication is a violation of applicable law. This site participates in affiliate marketing.