TV Editor
Foster & Allen - Lost in Music sees the veteran musicians embrace new music, Rob Beckett hosts new challenge show Unbreakable, and there's a search for a retirement home in Jon Richardson: Take My Mother-in-Law . . .
Foster & Allen - Lost in Music, 10.15pm, RTÉ One
This looks decidedly unusual, so it should be worth a look.
It's a documentary following the veteran musical duo as they put on a concert in which they embrace new musical genres and collaborate with younger artists.
As rehearsals begin, they prepare interpretations of old and new songs with musicians including Steo Wall, Toshín, Pádraig Jack, Ailbhe Reddy, Míde Houlihan and Strange Boy.
Muhammad Ali: A Life in Ten Pictures, 8.00pm, BBC Four
Another chance to see this superb documentary revolving around ten photographs that reveal more about the defining moments in the boxer's remarkable life and career.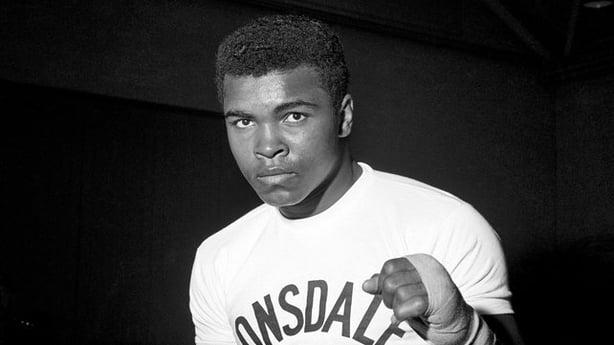 They feature interviews with those who knew him best - including his daughter Jamillah Ali, journalist Gary Younge and Olympic swimmer Janet Evans.
The film follows a young Cassius Clay as he 'shook up the world' in more ways than one, before his controversial name change and membership of the Nation of Islam, all the way through to the lighting of the Olympic flame in Atlanta in 1996
It's followed at 9pm by Ali, the 2001 biopic directed by Michael Mann and starring Will Smith, covering events from his 1964 fight with Sonny Liston to his Rumble in the Jungle with George Foreman a decade later.
Fantasy Football League, 10.00pm, Sky Max
Streaming on NOW
I was pleasantly surprised by how enjoyable last week's opening episode of this revived was. Here's to more of the same.
We need your consent to load this YouTube contentWe use YouTube to manage extra content that can set cookies on your device and collect data about your activity. Please review their details and accept them to load the content.Manage Preferences
Matt Lucas and Elis James are back on the Fantasy Football League sofa with comedian and football fanatic Andrew Mensah and special guests for more chat about the week in football and to share their fantasy teams from the digital dugout.
Taskmaster, 9.00pm, Channel 4
Dara Ó Briain, Fern Brady, John Kearns, Munya Chawawa and Sarah Millican continue their battle to win this elaborate joust to become the 14th Taskmaster champion.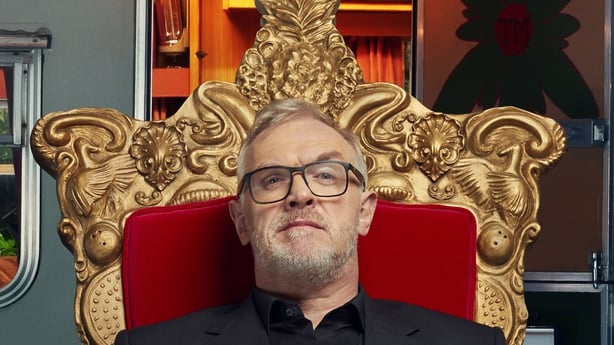 John Kearns gets nostalgic about fonts, Sarah Millican searches for a door and Munya Chawawa falls in a bath.
Meanwhile, Alex Horne is as happy as a sandboy when he gets to supervise tasks involving administration, little ducks and, best of all, messy flour on behalf of Taskmaster Greg Davies (above).
Cheap Irish Homes, 7.00pm, RTÉ One
Maggie Molloy and Kieran McCarthy headto West Cork to help Steffi, who is currently renting but wants to buy a place of her own for her and 14-year-old son Cian.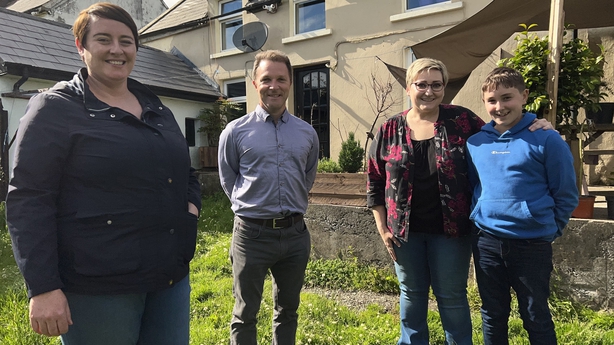 They take a tour around Dunmanway and Bantry in search of a good value property for a reasonable price.
Unbreakable, 8.00pm, BBC One
Rob Beckett (below) hosts as five famous faces and their partners are put through a series of mental, physical and emotional challenges to test their relationships, hoping to prove that theirs will prevail as the strongest.
Taking part are comedian Stephen Bailey, Loose Women star Denise Welch, plumbing tycoon Charlie Mullins, Falklands veteran Simon Weston and cyclist Shanaze Reade.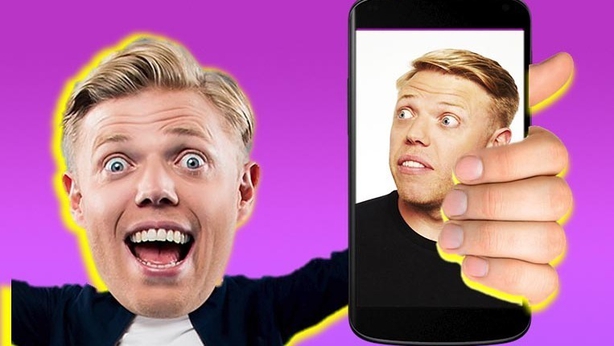 Relationship experts Anjula Mutanda and Maria McErlane analyse the way the couples work together, granting points for performance.
It's off to the lake for their first challenge where the participants try to build a bridge across the water in their pairs.
Jon Richardson: Take My Mother-in-Law, 10.00pm, Channel 4
The comedian Jon Richardson sets about finding his mother-in-law Gill somewhere to retire to - and quickly - before she moves in with him.
Armed with his GCSE in Spanish and the cheapest car rental he can find, Jon takes her on a road trip across Spain to find her the perfect place in the sun.
The only problem is that Gill wants to grow old disgracefully. Cue a journey that takes in sex, drugs and rock 'n' roll - with some guns and cats thrown in for good measure.
World's Most Luxurious Trains, 7.00pm, RTÉ2
A look at top-end trains, such as South Africa's famous Blue Train.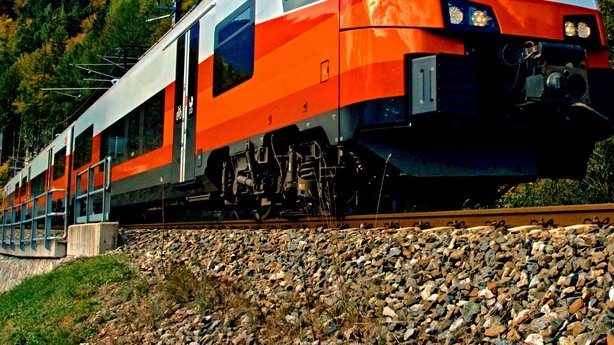 A five-star hotel on wheels, guests pay upwards of £2,600 per ticket for the 40-hour journey from Pretoria to Cape Town, enjoying 24-hour butler service, bespoke linen and a soak in their own private bath.
Another South African luxury train, Rovos Rail, offers a game drive.
In Russia, the Golden Eagle offer a Trans-Siberian train journey, which crosses nine time zones on its two-week journey.
The Presidential Train offers a luxury daytrip through the Portuguese countryside, where guests are served a meal created by a Michelin-starred chef.
Takeaway Titans, 9.35pm, RTÉ2
James Kavanagh and Carl Mullan meet the final three contenders for the title, visiting Spice Cottage, then Dosa Dosa in Dublin and finally Indian Spice Kitchen in Cork.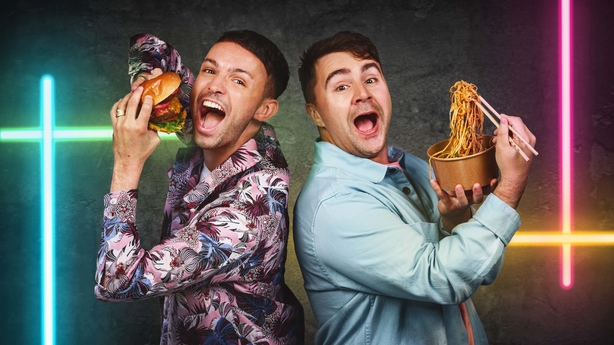 Ambulance, 9.00pm, BBC One
Crewmates Paula and Phil attend a patient who is feeling suicidal. En route, things take a worrying turn as the patient starts showing signs of hallucinations and erratic behaviour.
Call handler Olivia takes an emergency call for a patient struggling to breathe. As she tries to arrange an appropriate response, the caller becomes aggressive and threatens to make a formal complaint against her.
Crewmates and partners Keigheley and Georgina are dispatched to their first patient of the shift - an elderly female having difficulty breathing.
© RTÉ 2022. RTÉ.ie is the website of Raidió Teilifís Éireann, Ireland's National Public Service Media. RTÉ is not responsible for the content of external internet sites.
Images Courtesy of Getty Images.