Extended reality (XR) is an umbrella term that refers to different immersive technologies like live-streaming, augmented reality (AR), and virtual reality (VR). Even though augmented reality and virtual reality are primarily visual experiences, XR technology has started to affect the music industry and the listening experience.
The global music industry has undergone several transitions. One of the most significant changes is the reliance on live shows and touring, as we have seen album sales drop considerably over the last 20 years. This reliance has resulted in different problems in the music industry, including what musicians can do to earn income when touring isn't an option. Relying on streams on platforms like Spotify isn't enough, as, according to Business Insider, an artist needs roughly 250 streams to make $1.
This is where XR technology has come into play, as more musicians have adopted live streaming technologies to interact with fans and sell tickets to virtual concerts and events. For perspective, music industry analysts reported that ticket sales for live-streamed concerts increased almost 300% between June and November 2020. VR concert experiences have also grown in popularity, with artists like Travis Scott and Ariana Grande holding in-game concerts in video games like Fortnite. XR technology is also helping expand audience engagement and the listening experience in the music industry, and we have seen this through Oculus' recent partnership with major music labels like Sony Music Group and Merlin. Announced in August 2021, Oculus now lets users transport and immerse themselves in VR music videos.
There are far more XR technology opportunities to unlock in the music industry, such as offering AR glasses at concerts to present lyrics in real-time. We can already see this concept executed at certain theaters in the United Kingdom, where audience members with hearing disabilities get AR glasses.
Even though XR technology is growing in music, the gaming market is still the largest sector for live-streaming and VR. There are dozens of VR video games like Beat Saber on platforms, including Oculus Quest, PlayStation VR, and Windows Mixed Reality. If you don't know, the term mixed reality falls under the category of XR technology and refers to a blend of digital and physical worlds. Mixed reality applications combine human, environmental, and computer interactions.
This mixture of digital and physical worlds is also common in the iGaming market. For instance, live casino games have skyrocketed in popularity over the last few years. Examples include games like live poker, roulette, and baccarat squeeze, a variation of baccarat that differs in how the cards are dealt. According to this review site, when you play live casino games like baccarat squeeze, you interact with a live dealer in real-time who you see through an HD live stream. This use of live streaming technology combines the physical and social elements of land-based casinos with digital entertainment.
The extended reality market has helped industries like gaming grow to new heights over the last few years, and we're starting to see its influence in the music industry. While there are still dozens of opportunities to be unlocked, it's safe to assume virtual concerts and live streaming will continue to have a role in music over the next few years.
Buddy Iahn founded The Music Universe when he decided to juxtapose his love of web design and music. As a lifelong drummer, he decided to take a hiatus from playing music to report it. The website began as a fun project in 2013 to one of the top independent news sites. Email: [email protected]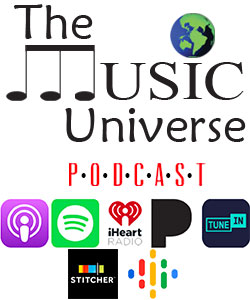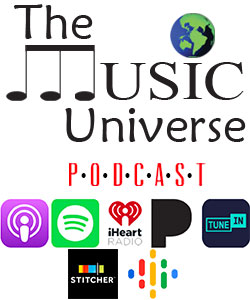 Copyright © 2013-2022 The Music Universe. All rights reserved. Any unauthorized duplication is a violation of applicable law. This site participates in affiliate marketing.