There are a variety of music subscription services available on the internet today. Some of the most popular options include Spotify, Apple Music, Pandora, and YouTube. Each streaming service has its own unique features and capabilities, so it's important to choose the one that is best suited for your needs.
Many song lovers want to know, "what streaming service has the best quality of music?" Today, we'll compare music streaming services and see which are the best options for you. While there are some cheap music streaming services, it is also important to remember that some of the songs may not be available in certain regions.
In such a case, it is recommended to use a reliable VPN. VPNs are also useful to get cheaper streaming services by changing the location and IP address. We'll briefly discuss it more later in the article.
So, if you're also a music lover and want to know the best cheap music services, then keep reading this article!
There are a number of reasons why music streaming services are convenient and comfortable. Perhaps the most obvious reason is that they allow users to access a virtually limitless amount of music without taking up any physical space. This is especially helpful for people who have limited storage on their devices.
Additionally, streaming services make it easy to find and listen to specific songs or albums, even if you don't know the title or artist. By using filters and search features, you can quickly locate what you're looking for and start listening right away. Another great thing about streaming services is that they usually offer a wide variety of playlists curated by experts or fans. This makes it easy to find new music that you might not have otherwise discovered. And if you create your own playlists, you can share them with friends or other users online.
Apple Music is the best music streaming service because it has a great selection of music, it's easy to use, and it's affordable. Apple Music has a library of over 50 million songs, and you can create custom playlists, or listen to pre-made ones.
You can also listen to radio stations based on your favorite artists or songs. Apple Music is also very easy to use; you can sign up for a free trial and start listening right away. And finally, Apple Music is affordable; you can get a subscription starting from just $4.99 per month.
Spotify is a music streaming service that was launched on April 23, 2006. It was founded by Daniel Ek and Martin Lorentzon. Spotify is the best music streaming service because it has a huge library of songs, it's easy to use, and it's affordable.
Spotify has a library of over 82 million songs, so you're sure to find everything you want to listen to. It's also easy to use - just create an account, choose a song or artist, and start listening. Spotify is affordable too - you can get a subscription for just $9.99 per month. However, people can also change their location and IP address with a VPN like Mozilla VPN extension and can get a better cheaper deal on a streaming service. A VPN is also helpful to unblock restricted songs and other content. It also provides online security and protection from hackers by hiding the IP address. There are many VPNs out there, but we only recommend users use VeePN. VeePN comes with advanced security features, including Netguard, ADblocker, kill switch, and double VPN, and also offers a free trial.
One popular music streaming service is Pandora. It has a large library of songs and allows you to create custom stations based on your favorite artists or songs. You can also listen to stations created by other users or share your stations with others.
Pandora is free to use, but you can pay for a premium subscription (starting from $4.99) that allows you to skip songs and listen offline.
YouTube has many advantages over other services. It is free and easy to use. You can find almost any song you want, and there are billions of videos to watch. YouTube also offers playlists and recommendations based on your interests.
Another great thing about YouTube is that it's available on all devices. You can stream music from your computer, phone, or tablet.
When it comes to music streaming services, Tidal is often overlooked. It has a smaller user base than the likes of Spotify and Apple Music, and it doesn't have the same level of name recognition.
However, Tidal offers a number of features that make it worth considering, especially if you're a serious music lover. There are 2 plans available: HiFi and HiFi Plus, starting from $9.99/month.
Deezer is a music streaming service that has been around since 2007. It has over 50 million songs in its library and offers a wide variety of features that make it stand out from the competition. Deezer premium subscription offers $10.99/month.
In conclusion, the best streaming services for music in 2022 will be those that offer a great user experience, a wide selection of music, and reasonable prices. If you're looking for a great streaming service to listen to your favorite music, be sure to check out the services mentioned in this article.
Buddy Iahn founded The Music Universe when he decided to juxtapose his love of web design and music. As a lifelong drummer, he decided to take a hiatus from playing music to report it. The website began as a fun project in 2013 to one of the top independent news sites. Email: [email protected]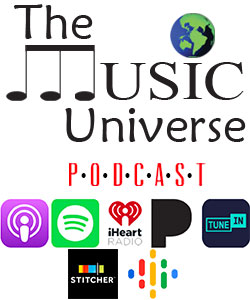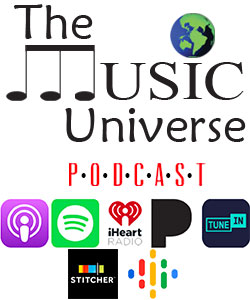 Copyright © 2013-2022 The Music Universe. All rights reserved. Any unauthorized duplication is a violation of applicable law. This site participates in affiliate marketing.